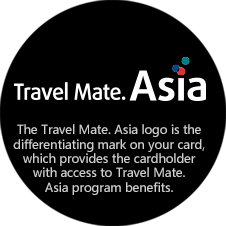 Travel Mate. Asia is a UnionPay program designed for residents and visitors in Asia who are looking for experiences with preferential services
The program provides the cardholder with exclusive access to Key Asian destinations, as well as travel resources and benefits from selected Asian attractions, transportation, WIFI service discounts as well as special offers for hotel bookings, restaurants and shopping.
Travel Mate. Asia can also provide cardholders with customized travel insurance and assistance services (dependent on issuers making these services available) to make UnionPay card the safest, most convenient and preferred payment card when traveling in Asia.